---
Contact Us
Thank you for contacting Ground Cover Industries. Our product experts are here to help you with anything, so please Get In Touch with us.
You'll see; it's quick & easy to work with us!
Place an order. Ask a question. Get product advice. Share a tip with us. We are here to care for you, so please do get in touch or call us now.
Send Us Postal Mail
You can send postal mail to:
Ground Cover Industries
P.O. 1933
Santa Rosa Beach, FL 32459
Get In Touch with GCI Product Expert
You are outstanding! This is an exciting step for us both as we start a wonderful journey exploring GCI Products. We appreciate you and thank you for sending us your message.
You will love working with our GCI landscaping products for all your ourdoor projects!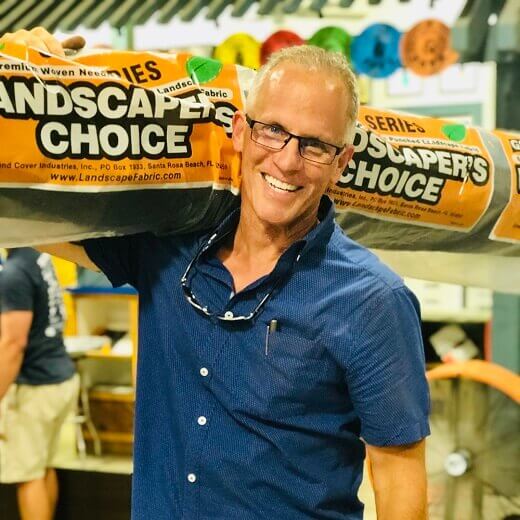 Steven Gambla
President/CEO
GCI Landscape Products
Ground Cover Industries Puts Customers First
At Ground Cover Industries, serving our customers is our greatest reward. Our expert staff takes great pride in offering the Best Products, Best Service, and The Best Packaging in the business. It's all about you and how we can make buying, reselling, and using GCI Landscape products better.
We are excited to have you experience the benefits of using GCI and we thank you for trusting us to be your fabric supplier for over 26 years!
Talk with a GCI Product Expert