Ground Cover Industries, Inc
Professional Landscape Grower & Agricultural Fabrics
Ground Cover Industries, Inc. produces and sells Professional Landscape Fabric, Greenhouse and Grower Fabric and Heavy Duty Construction Fabric to the Landscape, Irrigation and Lawn & Garden Industries. We are a family owned and operated company, with an amazing staff of dedicated employees throughout our organization. We take great pride in offering some of the finest and highest quality fabrics and landscape products available.
"GCI Landscape Fabrics effectively block weeds without using chemicals."
Make The Most Of Your Landscape With GCI Products!
You will love working with our GCI landscaping products for all your ourdoor projects!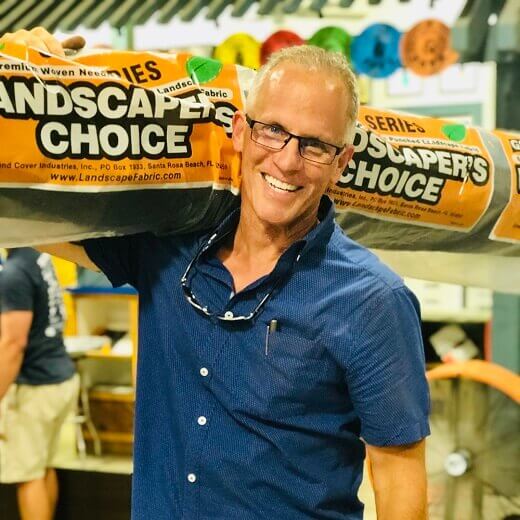 Steven Gambla
President/CEO
GCI Landscape Products
Ground Cover Industries Puts Customers First
At Ground Cover Industries, serving our customers is our greatest reward. Our expert staff takes great pride in offering the Best Products, Best Service, and The Best Packaging in the business. It's all about you and how we can make buying, reselling, and using GCI Landscape products better.
We are excited to have you experience the benefits of using GCI and we thank you for trusting us to be your fabric supplier for over 26 years!
Talk with a GCI Product Expert